Our Story
It Was Supposed To Be Simple
CRMs were intended to make our work lives easy. In the beginning, they only did a few things—like managing our customers or our calendar—but they did them well. They weren't super powerful, but they were super simple.
But then they evolved, adding feature upon feature in what quickly became an arms race. A dash to outdo one another with trendy buzzwords and costly customizations. Systems became bloated, they became mundane, and their steep learning curves and demanding interactions made them joyless to use.
You could now do a million things with them, but it was hard to do a few important things simply.
At Ledger, We Think Your CRM Should Be Simple. Again.
Some of the most powerful tools, messages, and moments in modern history have been the simplest. And that's what Ledger brings: Simplicity.
Your users will love it, and so will your bottom line. Here's how we know.
A Long Road to Launch—and Why That Matters
We may be launching in spring of 2020, but Ledger's story dates back all the way to 2001—and the founding of a financial firm called Edge Financial. While the company initially stuck to the sales and marketing tools available at the time, it soon became crystal clear that no CRM perfectly fit the needs of a quickly growing financial firm.
In an effort to create a more simplified, streamlined workflow to bridge the gaps between lead, client, marketing, data, document, and project management, Edge Financial decided to invest in itself. It began developing its own proprietary software to handle everything.
As it turns out, that decision would ultimately lead to one of the most powerful CRM systems on the market. Here's why.
Built By a Financial Firm, Not a Tech Company
The software that would eventually become Ledger wasn't at all developed with the market in mind. It was developed—internally—for a single team.
Most CRMs start with some good old-fashioned R&D, but that usually slows once a tech company launches the tool. In short, most tech companies focus on launch first and sales second, while leaving improvements to their tool a distant third.
Ledger is only as powerful, as dynamic, and as simple as it is because—for over a decade—its only priority was improvement. It was developed to radically transform the success of a single company. Real accounts, real data points, and real team-wide feedback nurtured Version 1.0 into Version 2.0, and beyond. (Version 5.0 in 2013 was a game changer.) Years and years went into perfecting this tool, and it wasn't until it had propelled one team to exciting new heights that we even realized it could do the same for others.
That's why Ledger, as we know it, exists today. To propel companies to new heights.
Business Is Complicated. Your CRM Shouldn't Be.
We don't believe you should have to choose between a system that can do it all and a system that is simple. We know you shouldn't have to sacrifice power for simplicity, because we know simplicity unlocks power. And we know a simple, powerful CRM can unlock the potential of a single team while making work more peaceful and more profitable.
We know all this because it's a part of Ledger's DNA. Is it a part of yours?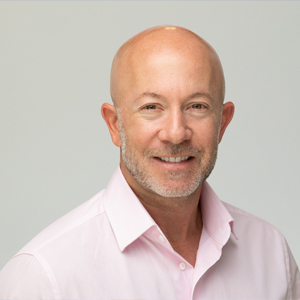 Light Silver
A Note From The Founder
Ledger is a game changer. I know because I've seen it in action.
Let me explain. As a direct marketer by trade, I've learned that the most successful campaigns are simple, quick, and powerfully delivered. I informed Ledger with this same ideology: Keep it simple to use, quick and fluid to navigate, and powerful.
This latest version of Ledger took dozens of division managers offering guidance, hundreds of users providing feedback, and thousands of conversations and iterations to refine. If something worked, we added it. If a good idea fell flat with users, we abandoned it. We weren't beholden to VC's or focus groups or profit. We were driven only by the results and our goal to make Ledger simpler, faster, and more powerful.
And the results are in.
When we launched our beta over the summer, several crazy things happened. First, the speed and power increases were incredible. We expected it to render better, but pages loaded in a blink, allowing hundreds of users to manage their workflow with so much ease it was like adding an extra employee for each one I had. Like I said, crazy.
Second, users of all abilities picked it up right away. What would normally require training sessions and walk throughs took minutes, and they were able to dive deeper into their work and squeeze more out of the day than ever before. And don't get me started on how much more clarity it gives management (and CEOs) to make better, more informed decisions. Now, not a day goes by that I don't hear "This is so cool to use!" about Ledger throughout my company.
Ledger really is that much of a game changer. If it can do all that for us and more (a lot more), I'm convinced it can do the same for you. If you're ready for a return to simplicity and for a CRM that is designed to work as it was originally intended, join the waitlist or connect with me.